ELI Play
Welcome to our dynamic world of sports and play. We are the leading European manufacturer and supplier of indoor playgrounds, trampoline parks and sport courses. All our knowledge and experience is used to design, produce, install and maintain indoor jump and play equipment of the highest quality.
ELI Play, European Leisure Industries, started in 1994 with cleaning ball pool areas. Meanwhile the company has grown into an international manufacturer of play equipment. Our head office and production facility are located in the south of the Netherlands (Boxtel), where we operate with a team of about 65 employees. In addition, we have sales offices in France, Germany and Denmark. This in order to provide the best possible service to customers all over the world.

We operate from our brand-new, state-of-the-art 10,000 sqm factory. This way we can guarantee the quality and reliability of our jump and play equipment. Everything we deliver is tailor-made and comply with the European standards.
It is fantastic to be able to make dreams of entrepreneurs come true by installing new parks or expanding parks. We are continuously developing, setting trends in the leisure sector and introducing new concepts. In the past 30 years, we have realised more than 2,500 playgrounds and 300 trampoline parks.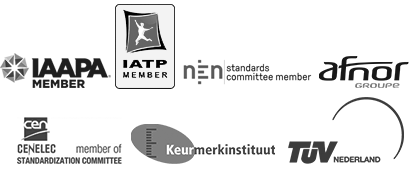 We are proud of our collaboration with ELI Play, of which we can certainly say that we have created a new and unique concept together.
Anneke Stins , Commercial director of Breepark and Kabonk
ELI is our true partner: reliable, innovative and very collaborative. Together we've built the best and biggest trampoline parks in Poland: GOjump. Both design and installation process was super smooth and professional!
Maciej Tkacz , GOjump
ELI PLAY Customers