Specialist in ball pool cleaning
Ball Pool cleaning is a concept at ELI Play. For over 25 years, ELI Play has been cleaning ball pools for its customers.

Ball pool cleaning
Make an appointment with an ELI Play employee. Our employee will come by and bring his ball pool cleaning machine. He fills the machine with water and a special disinfectant detergent. The machine sucks up all balls. The balls are cleaned with brushes in the machine. After cleaning, the balls are caught in nets and laid out separately to dry.

During drying, the employee cleans the floor of your Ball Pool. When the area is dry, the balls are put back in the Ball Pool. After filling the pool, the employee will conduct a short inspection and, if necessary, take down nets.
Reporting
After the cleaning is done, our employee will fill out your log, which you can use to show when your Ball Pool was cleaned.
View all photos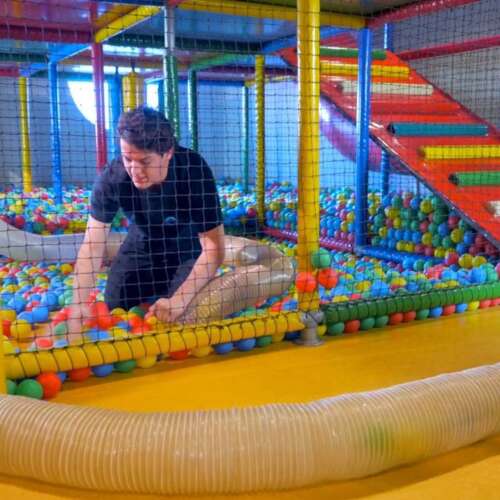 ---