Jump XL Lille off to a flying start
Operate & Optimise
Original promotions bring in more people
A Japanese trend imported from America: Ninja Warrior
How can you keep bringing in new people? Jump XL Waalwijk shows remarkable creativity in that regard.
Jumping on a trampoline is great fun, but so is playing video games. Most children appear to be glued to their computers. In terms of popularity, gaming often beats out other activities. The action playing out on their computer screens keeps kids fascinated for hours at a time. Reaching the next level is more important than getting some exercise.
Gaming and jumping
In order to entice gamers to pay a visit to their trampoline park, Jump XL Waalwijk decided to host a FIFA tournament. A night of gaming and unlimited access to the trampolines. It proved to be a winning combination: the event attracted a lot of kids who had the time of their lives. There were great prizes to win and everyone could drink lemonade and eat fries as much as they wanted.
Physical exercise
A ticket cost €15 and the event ran from 6 PM until 9 PM. During that time, the attendees got unlimited access to the jump arena – an opportunity many took full advantage of. Jump XL continues to come up with new promotions to bring in more people and appeal to new audiences.
Playing into current market developments and popular trends among young people proves to be an effective strategy. An indoor playground has a social function for young people in the area. It is up to the entrepreneur to spot opportunities and develop their options.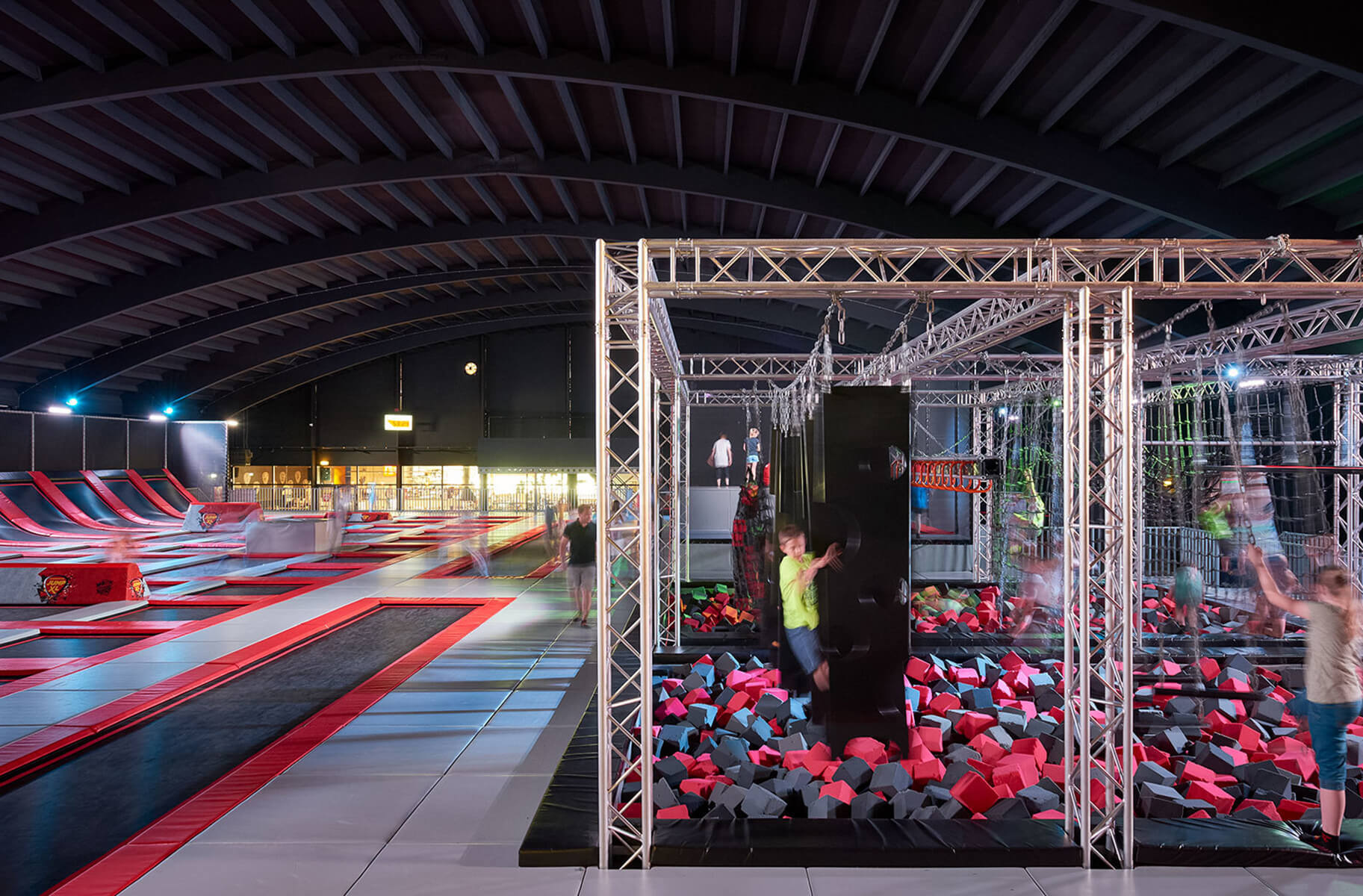 Countless promotions
Here is an overview of some of the promotions and events hosted by Jump XL Waalwijk in an attempt to attract a wider audience:
Flying Party. 2.5 hours of dancing and jumping to the beats of DJ Elegal on a Saturday night. There have already been several editions of this unique disco. Minimum age of ten years.
Puppy Jump. Every Wednesday and Sunday morning from 10-11 AM, the trampolines are reserved for the smallest children, aged 1.5 to 7. Even toddlers can experience their first jumps. Parents can join in for free.
Mother's Day promotion during which guests could bring their mothers for free. The only requirement was that they reserved a trampoline online beforehand.
Ultimate Dodgeball. A new game played in the jump arena. Two teams, two sides. The team in possession of the ball attempts to hit someone from the opposing team. Like dodgeball, just on another level: it is not easy for players to hit their opponents when everyone is jumping around.
Trampo Fitness. Ten minutes of jumping on a trampoline is equal to thirty minutes of running. People who take part in an hour-long session burn quite a few calories. On top of that, there is minimal risk of injury.
Stunts & Tricks. Want to do a summersault on a trampoline? How about a corkscrew? In Waalwijk, Jump XL's customers can take classes to learn these moves. A professional instructor teaches them a variety of stunts and tricks, including the 360-flip, the 540-front and the fullback. That gives a new dimension to a simple jumping session.
There is nothing better than coming up with new ideas together with a group of creative people and then executing these ideas. It soon becomes clear that there are plenty of ways to bring people of all ages to your park.
---