Day recreation benefits from improving economy
3,500 visitors per week at Bij de Neut
Ultimate trampoline park in Warsaw
With the construction of a new trampoline park with a surface area of more than 2,000 square metres, competition in the Polish capital is being eliminated completely. And also through the arrival of a new element: the Twister! Not entirely coincidentally, this attraction will also become the main attraction of the new park.
The surface area of trampolin parks is growing rapidly. About four years ago, the average surface area was 500 square metres. In 2017, this rose to about 1,500 square metres. In Poland, an innovative entrepreneur goes one step further. The ELI Play team will design and construct a trampoline park of over 2,000 square meters for him.

Room for innovation
The enormous surface area of the trampoline park provides ample space for the innovations of ELI Play. Our designers had almost carte blanche, which makes it possible to create a very challenging park. In addition to Main areas, Ninja tracks, Dunk areas and Stunt zones, the ultimate trampoline park is equipped with ELI's latest innovation, the Twister!
The Twister challenges you: speed and good coordination are needed to stay on the move. The Twister consists of a rotating system with soft covering and constantly challenges you not to get hit. This attraction offers simultaneous fun for up to 8 people.
Challenges for everyone
The trampoline park will offer fun for young and old. Thanks to the large number of different attractions, experienced and less experienced visitors can choose their own level. The novice jumper can enjoy the main area. The experienced athlete can challenge himself in the Ninja track and measure his strength with others. The Ninja track will also be provided with a time track. The competitors will fight for a track record every single day.
Opening February 2018
The ultimate trampoline park is installed in four weeks immediately after the turn of the year. The park will open its doors to users in mid-February. Follow our social media posts for the official announcement of the name and opening day!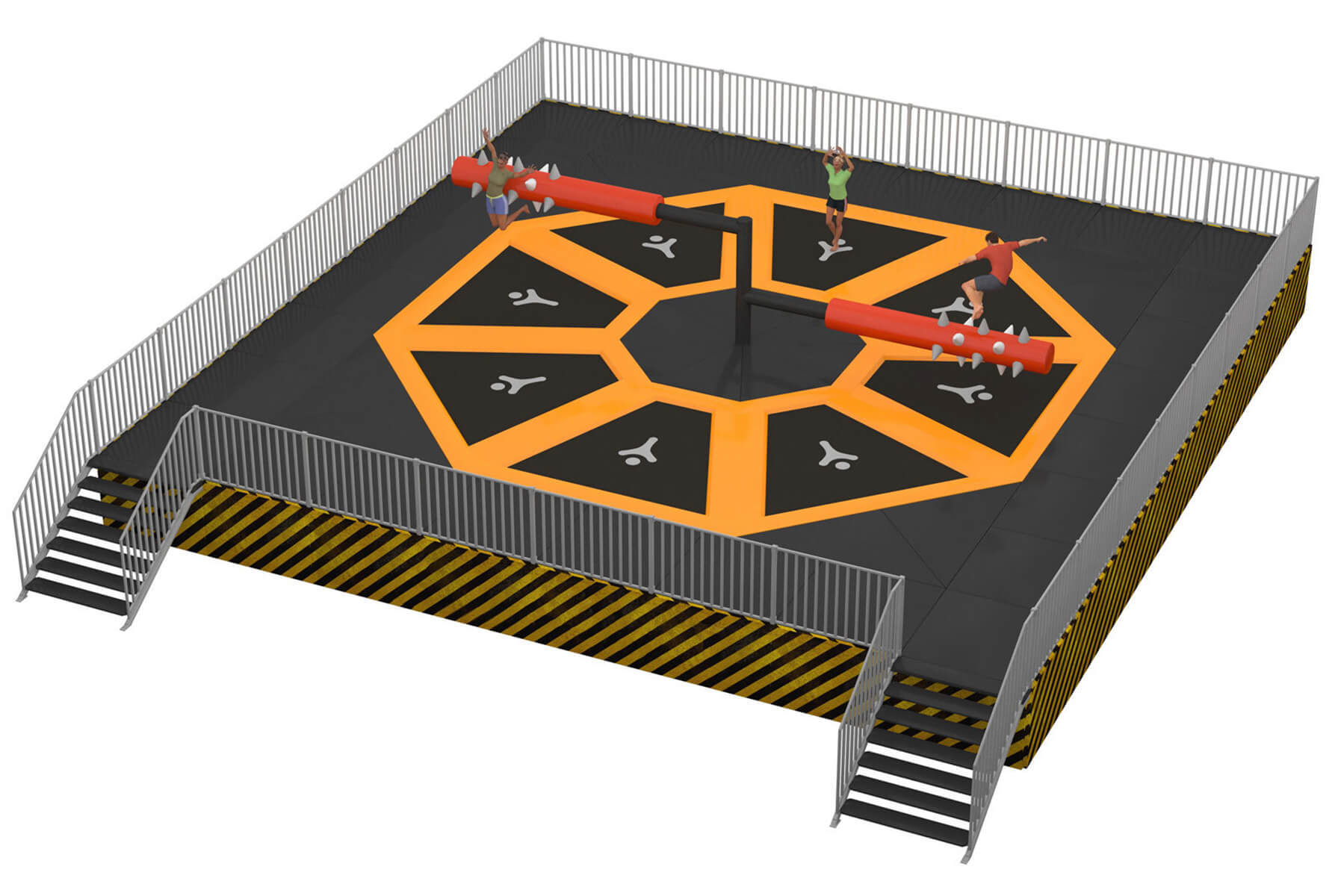 ---