Crazy Jump conquers market with sportsmanship and fun
Dream & Consider
"I want to offer the biggest indoor playgrounds in the Netherlands"
Spectacular expansion trampoline park O'Jump Elancourt
How Basic Fit founder Arjen Breve (50) lost his heart to leisure
Three children who have just had the ultimate experience in the Darteldome in Sittard had to go see their moms: enough for today. But they don't go empty-handed; they all get a juice box. Together with his wife, Arjen Breve - owner of four playgrounds - watches it all and is satisfied. We set up this promotion together with a soft drink manufacturer. Leisure is more than just putting playground equipment in a large hall."

Arjen Breve welcomes us in Sittard. He still has an indoor playground in Kerkrade and two in Noord-Holland, Zaandam and Amsterdam. In Zaandam he also has a squash and fitness centre.... And oh yes, he is also a ski and diving instructor. "This summer, I would like to dive between sharks, but his wife doesn't like the idea." He is a striking man, with a story to tell.

What does your day look like?
"I usually get up at 8. At 9 I leave for business. They open at 9:30 and I arrive with our staff. We first take a look at the children's parties that are planned that day. The day before yesterday there was a strike in education; we know that we will have a busy day when that happens. And I want to know if there are any people who are ill, or if there are people who no longer like the work, or interns who don't receive our customers with a smile on their face...".
Because the boss wants this?
"It is very important. Customers are here to have fun and should be welcomed and waved good bye with a smile."
Which indoor playgrounds did you start with?
"Kerkrade, in 2013. Why? Because I had nothing to do. I used to work in the fitness industry. I set up Basic Fit with my family and sold it in 2010. At that time, I managed property with my family for a while. Also sports and leisure, but we only rented out. It did not give me any satisfaction however; I wanted to be active again. One of my tenants is a children's playground operator in Almere. When I visited him one time, I thought: that's a fun business! Not much later, my tenant in Kerkrade offered me property. I immediately knew what I was going to do with it.
When I start something, I want to keep going. I was the biggest in fitness for a while, now I want to be the best in indoor playgrounds.
Arjen Breve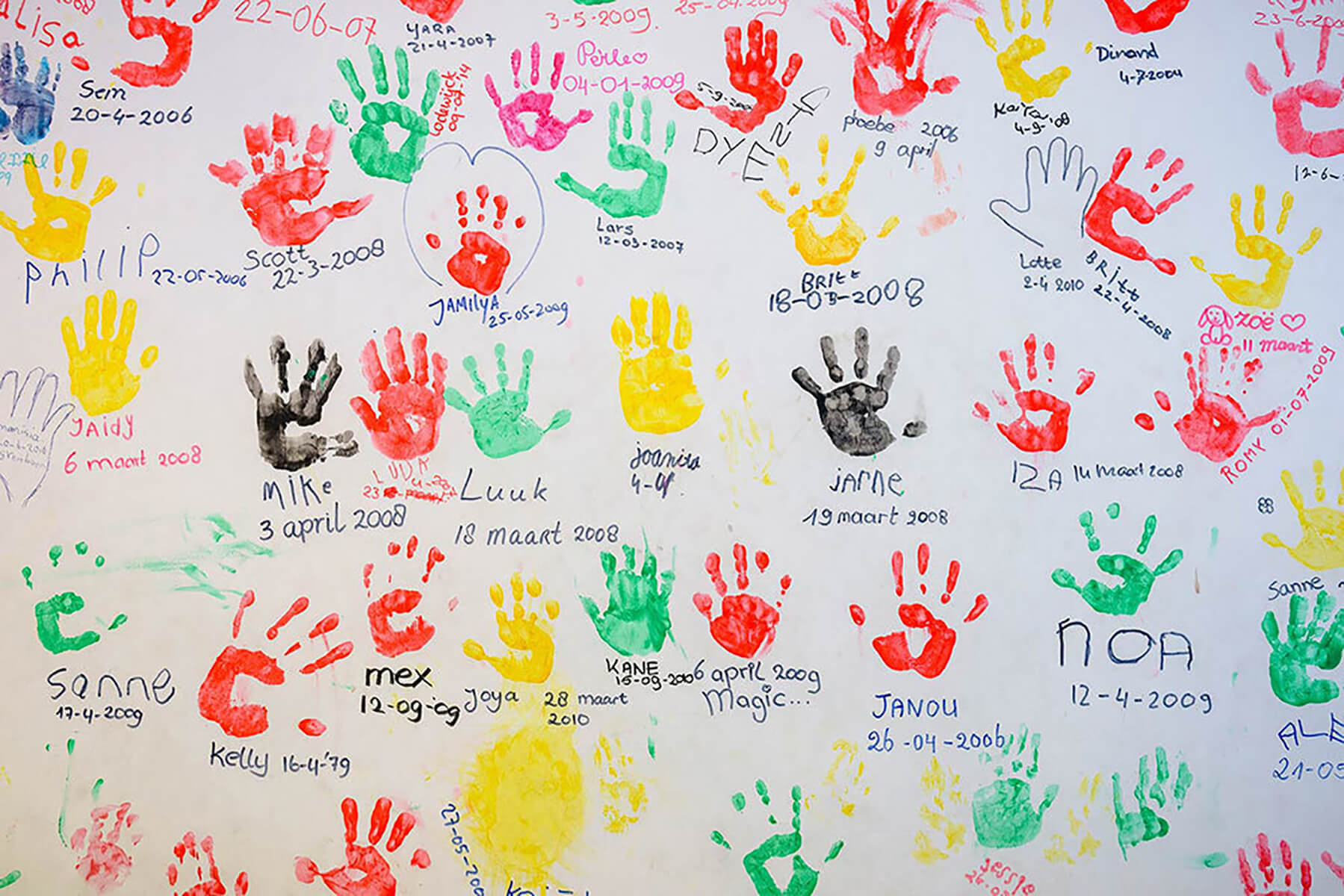 Why?
"Watching happy kids running around all day long. And parents that go home happy. People that come here are so much more happy than athletes."
Did you know about it?
"My approach was very simple: whether I'm selling a fitness ticket or selling a ticket for a child that's going to play is - very simplistically - the same thing. We have playground equipment here and there is fitness equipment in a gym. I had to arrange a fitness trainer so that those customers do their best and don't hurt themselves. Here I have to make sure that I have staff available to entertain the children. There's actually little difference."
And now you have four indoor playgrounds. Why the need to expand?
"When I start something, I want to get on with it. Be the biggest or the best. I was the biggest in fitness for a while, now I want to become the best in indoor playgrounds, nationwide. We have decent entertainment to offer and a professional cleaning team. We always have a lot of staff - 75 in total - so that we can help people properly. And we have a play structure that allows most entrepreneurs to fill two centres with. You see, I won't reach the size of companies such as Ballorig or Monkey Town and it's not possible either. They work with a franchise model and I do it in-house.
In Noord-Holland I had two tennis courts that were becoming unsuccessful. I had to get rid of them and developed trampoline parks and playgrounds instead. My brother takes care of one, my daughters the other. They still live in the North, I live in Gronsveld, near Maastricht."
Who delivers the equipment?
"ELI Play takes care of this in two of the four indoor playgrounds. They are much better than 'the competition' and I say this in all honesty. Especially the after-sales service is very good. My contact person at ELI Play, with whom I have a lot of discussions, follows my thought process, which is very nice for entrepreneurs. He thinks along with us and is prepared to take an extra step for me. If I have certain ideas, such as setting up interactive play, he comes up with concrete ideas. Also in terms of interference sensitivity, the ELI Play playground equipment is better than that of the competition."
How do you come up with new ideas?
"I do a lot of research online. I check the internet for nice play equipment. Or my tenant informs me, who also has an indoor playground. That's it. I trust my own strength. And I visit fairs, such as recently in Berlin. That was a lot of fun; I had my kids with me and they went insane. I didn't, I just looked around. But I'm still a kid, especially on my mountain bike. Getting dirty in the mud is wonderful."
Creative ideas in indoor playgrounds
What is typical to the leisure industry?
"Customers can be very demanding. Or better yet: they want more. Their kids need to be entertained. You have to organise a lot to really keep your customers satisfied. And so I consult my staff at least once in two days about the actions we are going to undertake and whether the entertainment is working like it should. Are people still dancing? Should we create new songs? But that's the part I like."
You don't get tired of hanging up the garlands every day?
"No, because I don't hang them up. I'm a manager who looks around, gives instructions and makes sure everything happens. If I want something to be developed I tell my people and they start working. I just need to monitor. Sometimes I ask for ideas; after all, they are among the kids all day long and hear what they want or what they think is stupid. I want to hear something new at least once a month. This could be an interactive theatre, a morning of reading or an afternoon of dancing.
And constantly smiling?
"This is a natural phenomenon in this industry. I also expect a big smile from my staff. That is why we often change their jobs: from reception to the kitchen or animation. Alternating work ensures happiness."
How many indoor playgrounds do you have in ten years?
"Six. I'll be almost 60 in ten years. I hope by then my children will have taken over most of what I own so that I don't have to work anymore."
And then another child leaves with a juice box in their hands, crying. Arjen Breve turns around and says softly: "I think that's the best part of this work. When kids leave crying: then you've done well."
---