ELI Play developed HiT iT!, an interactive arena that consists of various events with targets. This attraction is perfect for sports venues, family entertainment centres and playgrounds.
Interactive Arena: HiT iT!
What is HiT iT!?

HiT iT! is an interactive tag arena with events that provide challenge, excitement, competition and entertainment. The events in the arena include targets. The players must hit the targets to earn points. The game is to collect as many points as possible and beat your friends!
HiT iT! is a multiplayer game. Each player gets a RFID wristband to register. When all players are registered, the game will start. Players must look for the targets in the different events. They have to climb, clamber, slide and pass obstacles to find the targets. Some targets are easy to find and others are more difficult. The targets which are difficult to find or reach give more points.
Players should hit as many targets as possible in the pre-set time. When the game is over, the scores of the players automatically appear on the scoreboard. This way, the players immediately see who the winner is. In addition, there is a screen that shows the all-time high scores, this creates extra competition and makes people want to come back!
The HiT iT! system operates with Android screens, which provides more interactivity and variety of games.


HiT iT! Arenas and events
ELI Play provides various HiT iT! arenas: Small, Medium, Large arena and custom made. Based on your location we can determine which arena is suitable. The arenas consist of various events, each with a different challenge. Players have to use different techniques to earn as many points as possible. For example, climb on the volcano, slide down the slide, climb through the PowerTower and the RopeRumble and pass the obstacles of the Cargo Crisis.
You can also add the HiT iT! game to an existing park. For example, in your play structure, obstacle parkour or Ninja Course.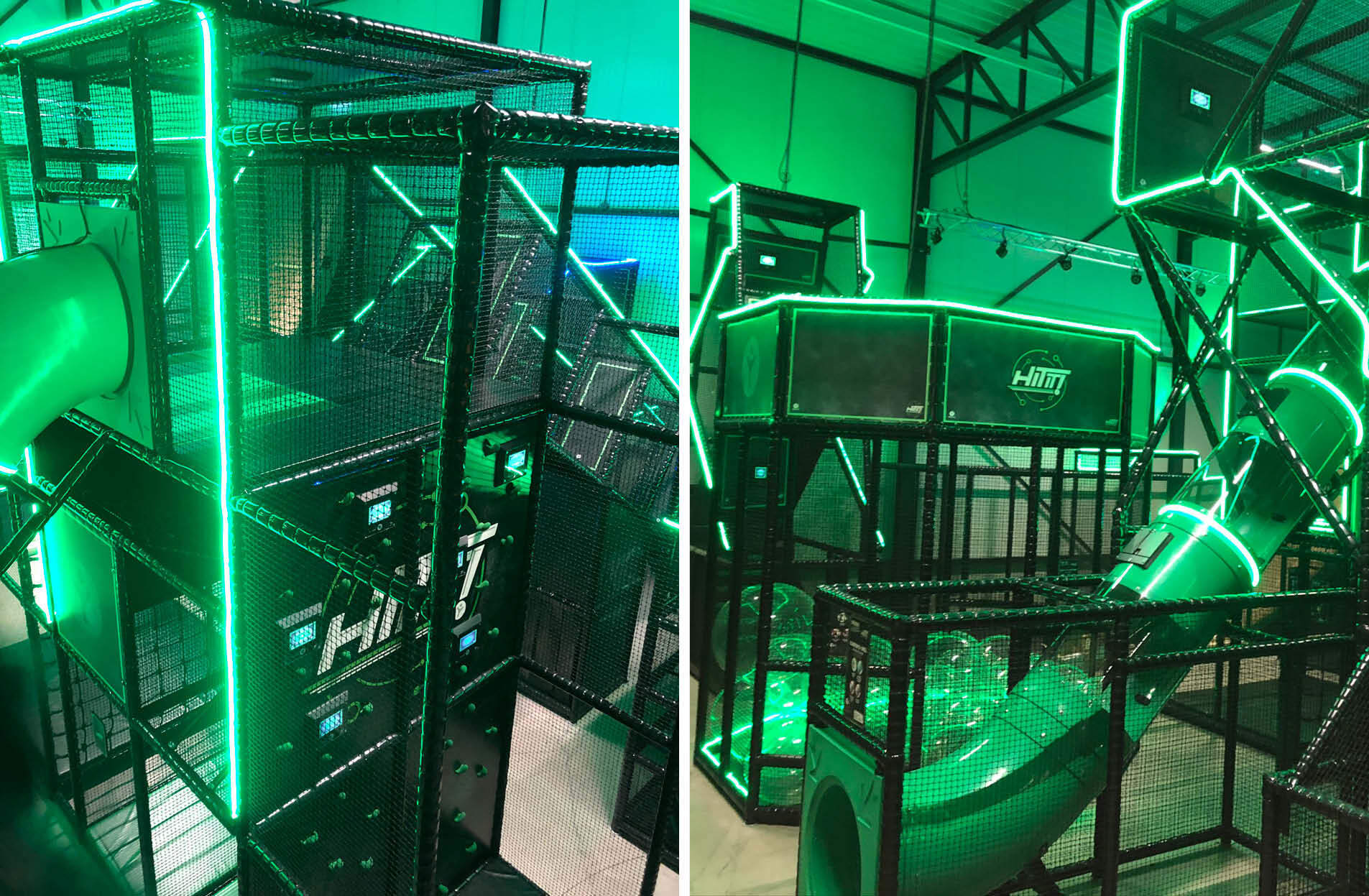 Learn more about HiT iT!
Would you like to know more about HiT iT!? Please contact our sales team via info@eliplay.com or +31(0)411 745 300. They will be happy to inform you about the different events and possibilities for your location.

View all photos
Specifications:
Interactive arena
Several arenas available: Small, Medium and Large
Various events including targets
Start screen and registration screen
RFID wristbands
Score screen and high score screen
---