Kiddy Dome a unique leisure park of 6.000 m²
Family Entertainment Center Kiddy Dome consists of a total area of 6,000 m². Children can enjoy themselves for hours in the play structure and at the trampoline area.
Read article Ins & Outs
Jungle play structure
The playground of Kiddy Dome is a real adventure for children. The playground consists of several floors, children can climb for hours in the play structures. You can find a few unique elements in this park: a cool Climbing Volcano, a Power Tower with two slides and the longest Donut Glider! This slide is 60 metres long.
Trampoline park
In addition to the playground, we have installed a trampoline park: Jumping Dome. In this trampoline park a Jump Arena, ValoJump, Ninja Course and Jump Tower are integrated. Trampoline parks are really popular: children have fun and and can use up all their energy.

Children's parties
A FEC is ideal for celebrating children's parties. Kiddy Dome is a real experience and offers children various activities. Besides that, a special lounge has been created for parents, where they can relax, have coffee, eat some snacks and they have a view of the playground and the trampoline park.
Do you want to know more about Kiddy Dome?
Read the interview with Dustin Schaber, CEO Kiddy Dome, in our Ins & Outs magazine. He describes how Kiddy Dome was originated, the unique points of the playground and how to create fans.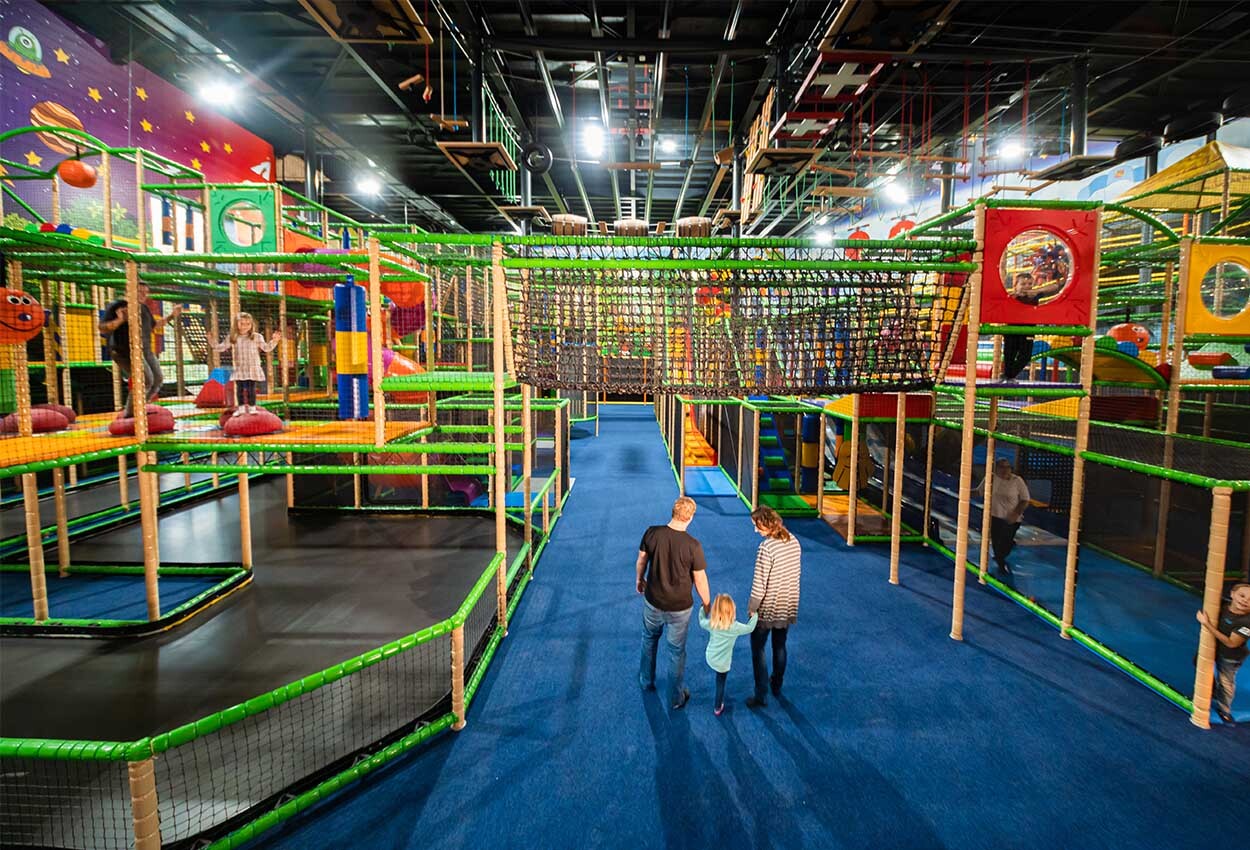 View all photos
---